Reformer Pilates

Experience Higher State Reformer Pilates and Wellness Studio
at Somerville Recreation Centre
When you join our 'Higher State' Wellness Membership, you can will gain access to state-of-the-art Reformer Pilates equipment and outstanding instructors.
What is Reformer Pilates?
Pilates is a method of exercise that consists of low-impact flexibility and muscular strength and endurance movements. Named after its creator, Joseph Pilates, who developed the program in the 1920's, Pilates emphasises correct postural alignment, core strength and muscle balance.
​
Reformer Pilates is a type of resistance-based pilates that is performed on a Reformer Pilates bed. A Reformer Pilates bed features a bed-like platform, which rolls back and forth on wheels within a frame. At the end of the bed there are foot bars and at the top of the bed there are straps with handles.
During the class you use your body weight and set a level of resistance of the springs, to build strength and activate your muscles. You may be asked to place your hands or feet within the straps and foot bars depending on the exercise. All parts of the reformer equipment and class can be adjusted for different levels of fitness and skill.
Premium Equipment - Peak Pilates Reformer Beds
Our beautiful Higher State wellness studio features state-of-the-art MVe® Peak Pilates Reformer Beds.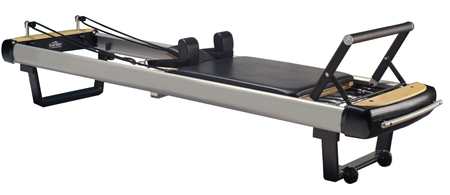 The MVe® Reformer beds are sleek, precision-built aluminum frames possessing the features and quality of the finest professional studio reformers. The innovative design of MVe beds includes features not found on other standard stackable reformers. Our beds are very user-friendly and will have a retractable shoulder-block, retractable risers and a gear bar selection for maximum adjustability and comfort.
​
Reformer Pilates Benefits
There are a wide range of benefits associated with Reformer Pilates. Reformer Pilates can improve your overall strength, balance, coordination and flexibility. As well as this, Reformer Pilates may provide relief from physical pain, such as back and joint pain. Reformer Pilates is also highly beneficial for those who are looking to improve their posture and range of movement.
As a full body workout, you can expect to activate and strengthen the following areas of your body when participating in a class:
Abdominal region

Back

Buttocks

Legs & thighs
If you love being a part of a community, our classes also foster great relationships and a friendly environment that makes you feel welcome, excited and keeps you coming back for more. If you would like to secure your wellness membership and get access to our Reformer Pilates please follow the join button below.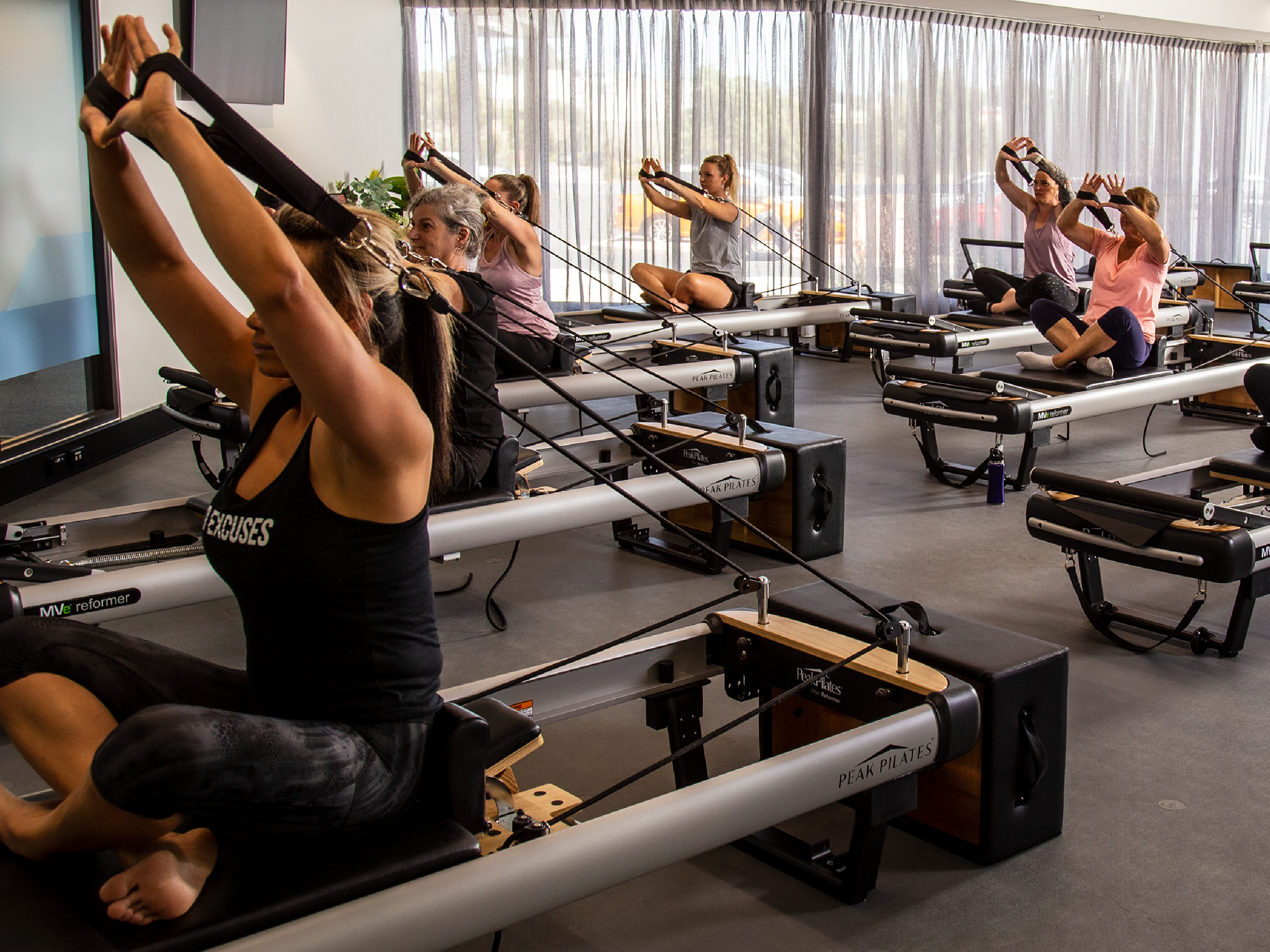 Reformer Pilates Timetable
Our timetable is correct at the time of publication and is subject to change. Please note public holiday classes are not included in the printed timetable.
Class Descriptions
REFORMER PILATES An open class for all levels of experience in Reformer Pilates. Our instructors will help you to make the most of each session by suggesting variations that match your flexibility, strength and experience.

BEGINNER REFORMER An entry class for those who are new to Reformer Pilates or have had a break and want to build their fitness and strength back up.

INTERMEDIATE REFORMER For anyone who is comfortable with Reformer Entry classes and is looking for more of a challenge, or s a regular Reformer Pilates participant and has a reasonable level of strength and fitness.

ADVANCED REFORMER Take your Reformer Pilates to the next level. This class is for the experienced participant with a high level of strength, fitness and stamina.