Spin Bikes

Work up a sweat in safety

Cycling on the road can be a daunting experience. Variable weather conditions, different road surfaces and unpredictible behaviour from other road users can make it difficult to enjoy your ride. Our new Cycle Studio is clean and safe, and our fleet of Body Bike stationary bikes are ready to roll.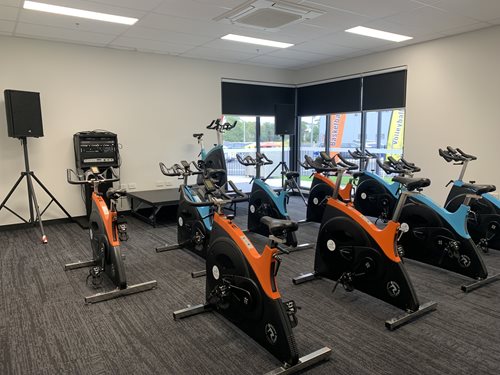 Spin classes are a fun way to challenge yourself and they offer all members and non-members the opportunity to work out in a group atmosphere with like-minded individuals. Start your day with a great, high-energy workout!

Class sizes are kept small to ensure that members have plenty of space to enjoy their session and feel comfortable, as well as receiving positive feedback from our experienced instructors.
Start the day in a Spin
Our Spin classes are held on Monday and Wednesday, starting at 6:30 AM sharp.

Book via the Active World app or give our friendly team a call to reserve your spot.

Track your ride with your Smart Watch or Fitness App


BODY BIKE® Connect transmits the ANT+ protocol enabling your bike to connect to a wide range of smart watches and mobile apps. Most Android smartphones have an integrated ANT+ receiver, and training apps with ANT+ compatibility will be able to pick up the data from BODY BIKE® Connect.
Your Bike - Your Ride
Our instructor-led sessions are accompanied by highly motivational music and based on contemporary exercise science to help you look and feel your best.

If you love being a part of a community, our classes foster a great team environment that makes you feel welcome, energised and keeps you coming back for more.

Catering to a variety of ages and capabilities, our classes incorporate short, high-intensity efforts combined with longer endurance-focused sessions aimed at training your mind as well as your body.

The best part is that you are in control of your experience - it's your bike and your ride.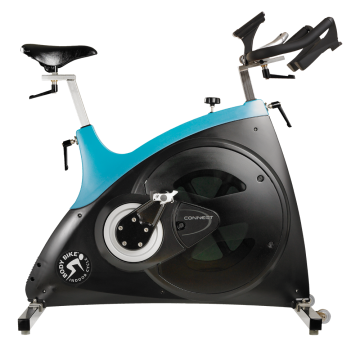 Professional Instructors 
Our Spin instructors are experienced professionals who provide quality directions to motivate you to work out to the best of your ability. With a wealth of knowledge and experience our instructors are sure to inspire you to achieve your fitness goals.
A Variety of Classes
In order to cater to a wide variety of members and non-members alike we offer a wide range of exercise classes. Including all different styles of training, ensuring there is something for everyone to enjoy.
Whether you are looking to attend our group fitness classes or wanting to supplement your gym program, we have classes ranging from strength-based through to wellness training aimed at training your mind as well as the body.